Esquimalt Gets New Active Transportation Network Plan
Esquimalt Gets New Active Transportation Network Plan
WATT Consulting Group is proud to introduce Esquimalt's new Active Transportation Network Plan. Unanimously approved by council, the plan seeks to build an AT network in the region over the next 10 years.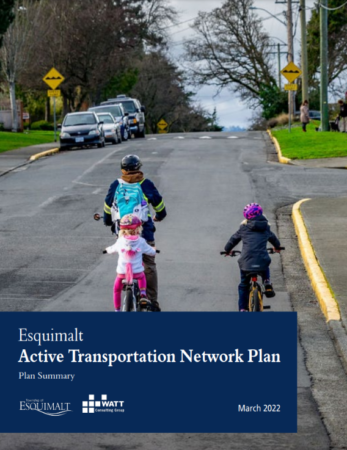 The Township's Active Transportation Network Plan (ATNP) is the first comprehensive plan that identifies how active transportation can play a multifaceted role in achieving Esquimalt's broader strategic priorities including a healthy, livable, and diverse community.
What is Active Transportation?
According to the BC Active Transportation Design Guide (BCATDG), active transportation is defined as follows:
"Any form of human-powered transportation, including walking, cycling, or rolling using a skateboard, in-line skates, wheelchair, or other wheel-based forms of human-powered transportation. It also includes winterbased active modes, water-based active modes, and horseback riding, although these modes are typically more recreational in nature."
Active transportation users are a diverse group and include those who are walking, cycling, rolling (e.g., skateboarding, longboarding, scootering) and people using mobility devices such as wheelchairs, walkers, and strollers.

The Big Five Moves
The Active Transportation Network Plan identifies 43 actions to put Esquimalt on course to achieving the vision and goals. All of the actions are critical and should be implemented to increase the share of people walking, rolling, and cycling. However, recognizing resource, financial, and staffing limitations, the following identifies the five big moves that are expected to yield the greatest benefit to Esquimalt's active transportation network.
1. Quick-build Cycling Network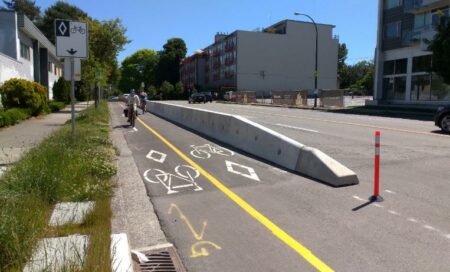 2. Lower Speeds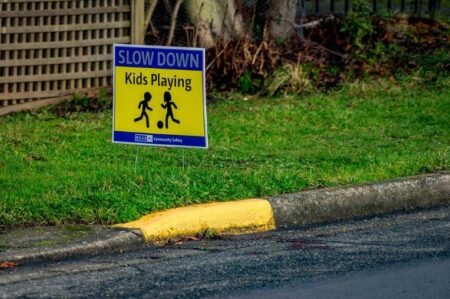 3. Short-term Intersection Reviews and Improvements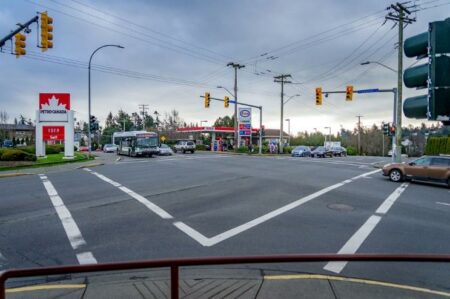 4. Fill in Sidewalk Gaps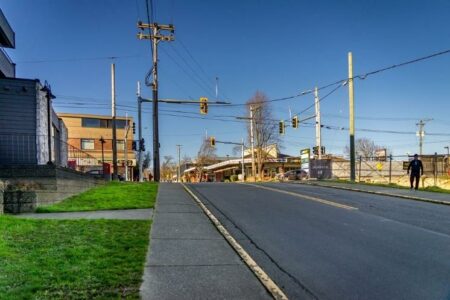 5. More Staff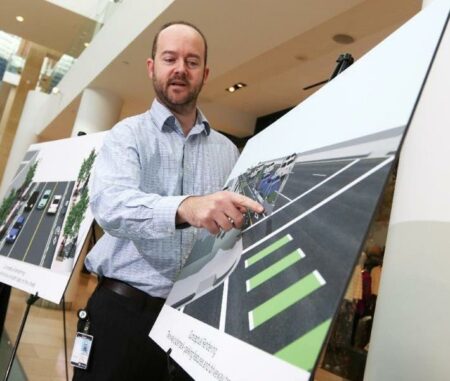 Outcomes
The goals set the stage for Esquimalt's active transportation network to be developed over time with a focus on the short-term improvements.
More Protection from Motor Vehicles
Provide dedicated and protected space to people walking, biking, and rolling on all Major Roads and Residential Collectors to improve safety and comfort.
Reduce Climate Impact
Increase the share of trips made by active transportation to align with the greenhouse gas emission reduction targets in the Official Community Plan.
Better Active Transportation Facilities
Improve the quality of walking and cycling facilities to meet the needs of residents and visitors of all ages and abilities.
Regional Collaboration
Work with neighbouring jurisdictions to improve the connectivity of the active transportation network to make it easier for residents and visitors to travel within, to, and from Esquimalt.
Team
Thomas Thivener, M.Sc
Active Transportation & Regional Lead
Tim Shah, RPP, MCIP
Senior Transportation Planner
Filippos Gkekas, RPP, MCIP, MCRP
Transportation Planner
"In collaboration with the Township of Esquimalt, WATT Consulting Group would like to thank all those citizens, elected officials, municipal staff, and stakeholders who provided their feedback and ideas into this process. We would also like to acknowledge with respect that the Township within the Traditional Territories of the Esquimalt and Songhees First Nations."