Copperfield
Project Details
Service: Civil Engineering
Client: Vesta Properties
Location: Calgary, AB
Year: 2016-Present
Copperfield
Copperfield is a multi-phase development located in South East Calgary. The project includes both commercial and residential development totaling approximately 448 units over 5 phases.
VESTA PROPERTIES, CALGARY AB (2016-2021)
In 2016, WATT Consulting Group's Civil Engineering Division was retained by Vesta Properties to commence a community development on 68.7 acres in South East Calgary.
SERVICES
Design Engineering
Stormwater Management
Development Permit Support
Shallow Utility Plans Review
Site Servicing Plans
Erosion and Sediment Control Reports
Client Representation
Approvals and Negotiations
Land Use Amendment Support
Cost Estimates
Contract Administration
Construction Supervision
COPPERSTONE
Phases 1-3 of Copperstone at Copperfield are now complete. Phases 4 and 5 are presently in development.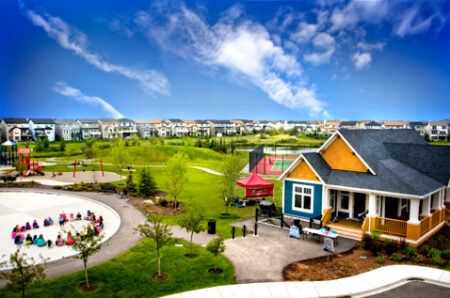 Photo: Vesta Properties