The View From Here: Waterton Reservoir
The View From Here: Waterton Reservoir
WATT's Geomatics team captured some amazing photos last week while working on a project at the Waterton Reservoir. We're on-site performing deformation monitoring of the dam.
What is Deformation Monitoring?
Deformation monitoring is a systematic process of measurements and analysis used to track and model the three dimensional movement of a structure that may be the result of stresses induced by applied loads or environmental factors.
Multiple geodetic measuring devices can be utilized to measure displacements or movements in one, two or three dimensions. The information gathered by a deformation monitoring survey can be used by professionals to determine the health of a structure and make predictions about future behaviour.
We utilize the latest technology in total station, digital levels, scanners and software to collect and analyse the data required for these types of projects. WATT has specific experience with:
Dam deformation reports
Infrastructure monitoring – bridges, railways
Settlement and post load deformation
Construction excavation – shoring piles and walls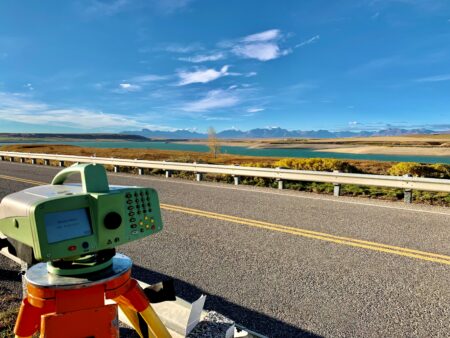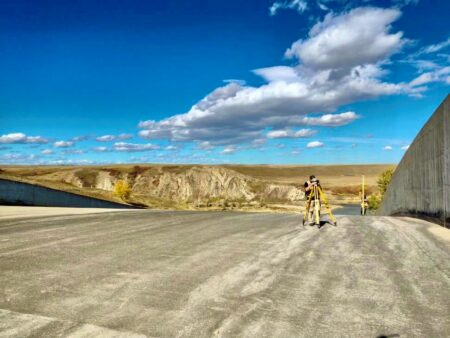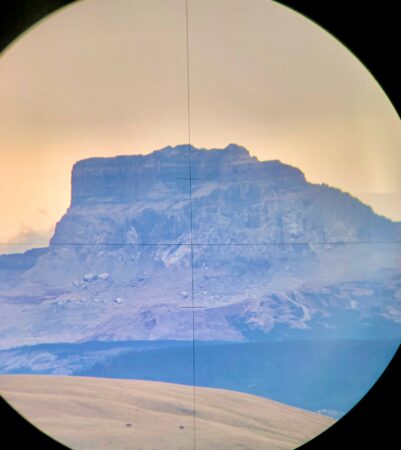 Nínaiistáko (Chief Mountain) sits just south of the Canadian border in Montana. It is a sacred mountain to Siksikaitsitapi (Blackfoot) Nations of Kainai (Blood Tribe), Siksika, and Peigan-Piikani in Southern Alberta, and Aamskapi Pikuni (Blackfeet Nation) in Montana.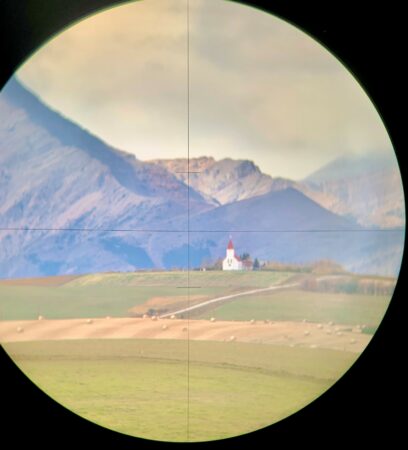 St. Henry's Historic Church is located in Twin Butte, Alberta. The first parishioners raised enough funds to build a 30′ x 50′ church. Most came from Nebraska in the early 1900's after the Canadian Government distributed pamphlets promising opportunities for new settlers.