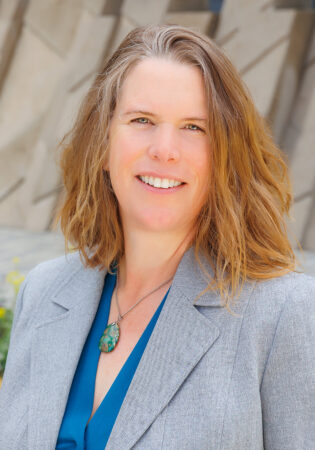 Tania Wegwitz, MCIP, RPP
Vice President, Transportation
Transportation | Victoria, BC
Phone: 250-388-9877 ext. 434
Tania Wegwitz
Vice President, Transportation
Tania Wegwitz, MCIP, RPP is a Senior Transportation Planner with 25 years of experience in sustainable transportation and planning. Previously the manager of all long term and short term transit planning and implementation for the 54 transit systems in BC outside of Metro Vancouver, Tania's projects have spanned everything from whole systems restructurings, transit planning, scheduling and operation review to infrastructure conceptual design, funding and governance strategies and project management. She has also undertaken a wide range of projects supporting on-demand and hybrid transportation in smaller towns, Indigenous communities, and rural areas.
Beyond transit, her work has also supported the development of transportation master plans, improvements to pedestrian, cycling and intermodal connections, and a more holistic and integrated approach to mobility and development. Other major areas  of practice include participatory processes and large-scale strategic planning.
Not a fan of plans that sit idle on shelves, Tania excels at communicating complex ideas and processes that enable community ideas to become implemented reality. She is a noted speaker and writer who routinely contributes articles on community, transportation, and planning.