Greater Sudbury Transit Action Plan, Service Implementation & Infrastructure Strategy
Project Details
Service: Transportation
Client: City of Greater Sudbury
Location: Greater Sudbury, ON
Year: 2017-2019
Greater Sudbury Transit Action Plan, Service Implementation & Infrastructure Strategy
The Greater Sudbury Transit Action Plan provided a comprehensive review of all aspects and transit service types within the City of Greater Sudbury. It was focused on determining how existing transit services could be restructured to better serve resident needs, as well as outlining supporting improvements (infrastructure, fares, technology, policies, etc.) and future service options.
As sub-contractor to the Transit Consulting Network, WATTConsulting Group led all public engagement for the project in collaboration with the City's Communications team, as well as provided technical expertise and review to the development of the revised transit network and recommendations. In addition to creating the route structure hierarchy that identified future Rapid Bus corridors and the supporting local and regional route networks, WATT also led the operational costing for all service improvement options, contributed to the development of service standards for the system and provided guidance on the long-term attributes for future rapid transit corridors and mobility hubs and their supporting land use policies.
WATT Consulting Group was subsequently hired by the City of Greater Sudbury to lead two additional transit initiatives:
Transit Infrastructure Program Prioritization Strategy, which provided the City with an independent recommendation on infrastructure priorities and phasing to most effectively make use of a combined $99.4 million of federal, provincial and local funding towards public transit infrastructure projects over the next ten years, including future Rapid Bus infrastructure, terminals and ITS initiatives.
Greater Sudbury Transit Service Restructuring Implementation project, which successfully supported the August 26, 2019, implementation and communication of revised transit service as envisioned by the Transit Action Plan, as well as a new system brand and marketing strategy. Originally designed to be accomplished with existing transit system budgets, the engagement and implementation processes led by Watt created such community support for the project that Council supported additional investment. The implementation resulted in a 7% increase in transit ridership over the first four months alone.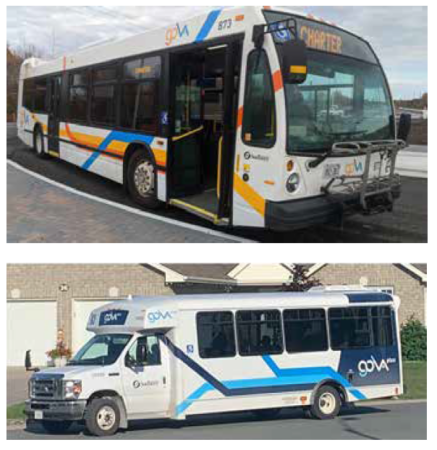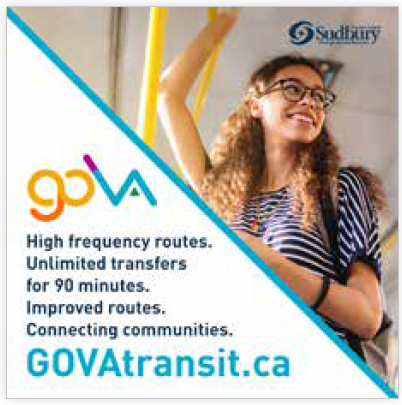 Ongoing Support
WATT association with Sudbury Transit continues as we are now part of the team responsible for designing the Rapid Transit alignment in Sudbury.
Marketing
Petryna Advertising was hired as part of an overall team to provide strategic marketing and design services. Petrna worked with the larger team on developing the Marketing and Communication plans for the new transit services and executed the marketing pieces. These included anything from designing new route maps to print advertising to media releases. (Pictured)