Locally Invested in Lloydminster
Locally Invested in Lloydminster
WATT is an employee-owned firm. We are locally invested and we are passionate about the work that we do in our own backyards. Serving Alberta and Saskatchewan from our Lloydminster office.
Meet Chase Sabot, CST, Regional Manager, Lloydminster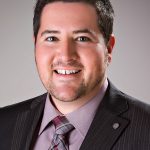 Chase has 15 years of surveying experience with 5+ years representing WATT Consulting Group at our Lloydminster location. Chase has earned the trust of clients by leveraging his experience and technical abilities to maximize project success. From WATT's Lloydminster office, Chase manages regional resources to serve clients for multi-disciplinary engineering needs including Geomatics + Surveying, Civil Engineering, Transportation Engineering + Planning, and Geotechnical Engineering.
Contact Chase
780-870-2146 (call or text)
csabot@wattconsultinggroup.com
By Appointment
201B 5004 18th Street
Lloydminster, AB
T9V1V4
In addition to his responsibilities for the day-to-day operations as Regional Manager, Chase also takes a hands-on approach to ongoing projects, acting as Project Manager and overseeing business development for the region in both Alberta and Saskatchewan. As an employee shareholder, Chase takes a professional and invested approach to serve the local community of Lloydminster. Chase also serves on the Board of Directors for the Lloydminster Construction Association (2014 – Present).
"Our mission is to deliver quality and innovative professional services that exceed our clients' expectations."
Land Surveying
Industrial Surveying
Construction Surveying
Residential Surveying
Civil Engineering + Design
Geotechnical Engineering
Transportation Engineering + Planning